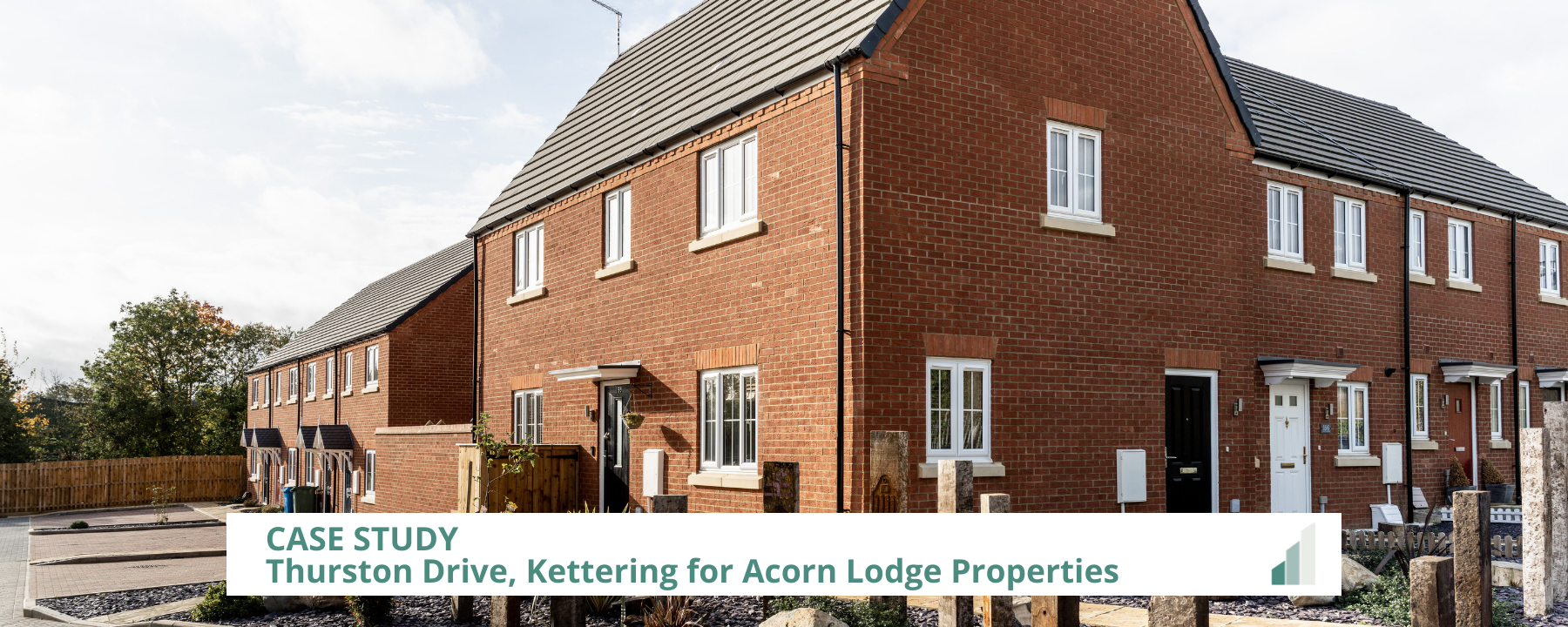 Thurston Drive, Kettering for Acorn Lodge Properties
Having previously secured planning permission for an adjacent large development, RDC were commissioned by the landowner to develop planning proposals for a second phase of 40 dwellings on a greenfield site bordered by industrial units, adjacent brook and railway line.
Acting as Development Manager, RDC provided costed development appraisals for the Client to ensure the correct balance of dwelling types to maximise sales returns, and worked closely with the Client to secure a Registered Social Landlord to undertake the planning policy requirement of 30% affordable housing .
Working as a collaborative team with the Client and Contractor, RDC provided Project Management services to coordinate all technical and planning condition approvals, and provide technical drawings and details.
RDC also provided Quantity Surveying and Contractual Administration services, and following the successful construction of the market sale houses, managed the disposal of dwellings to individual purchasers.