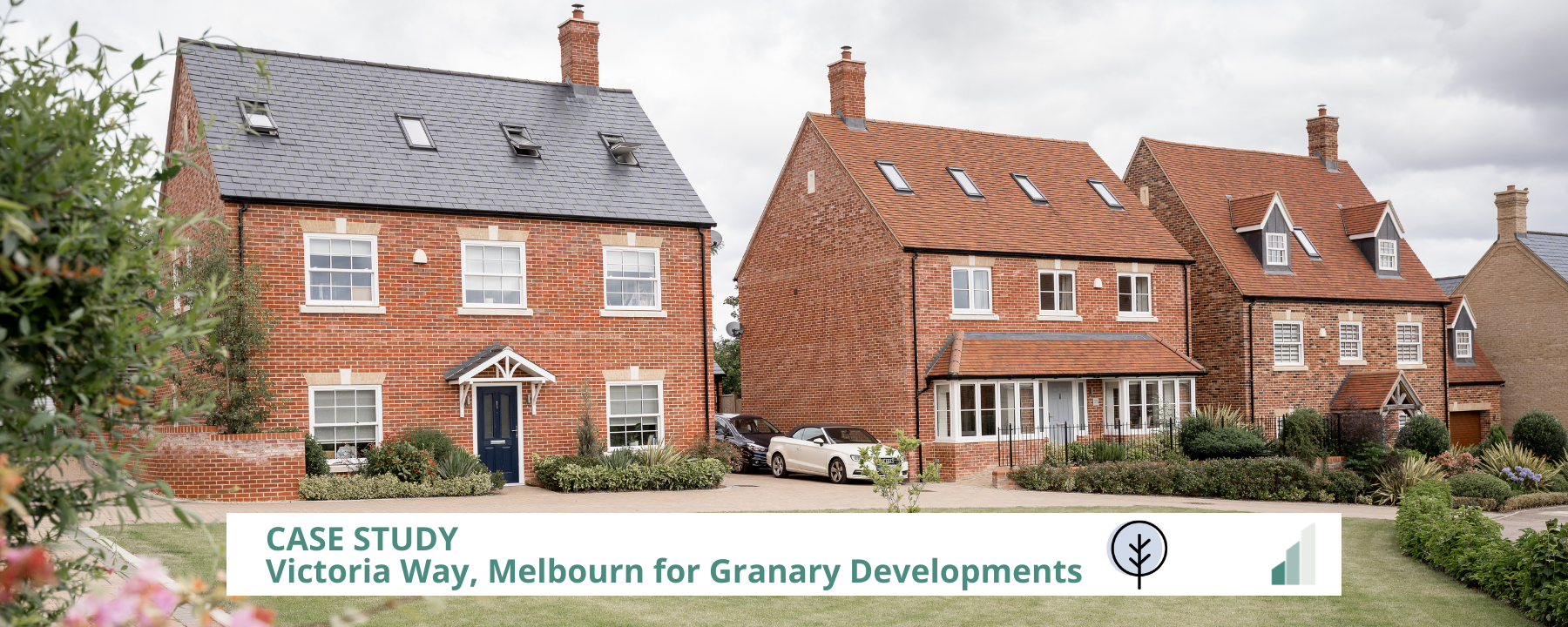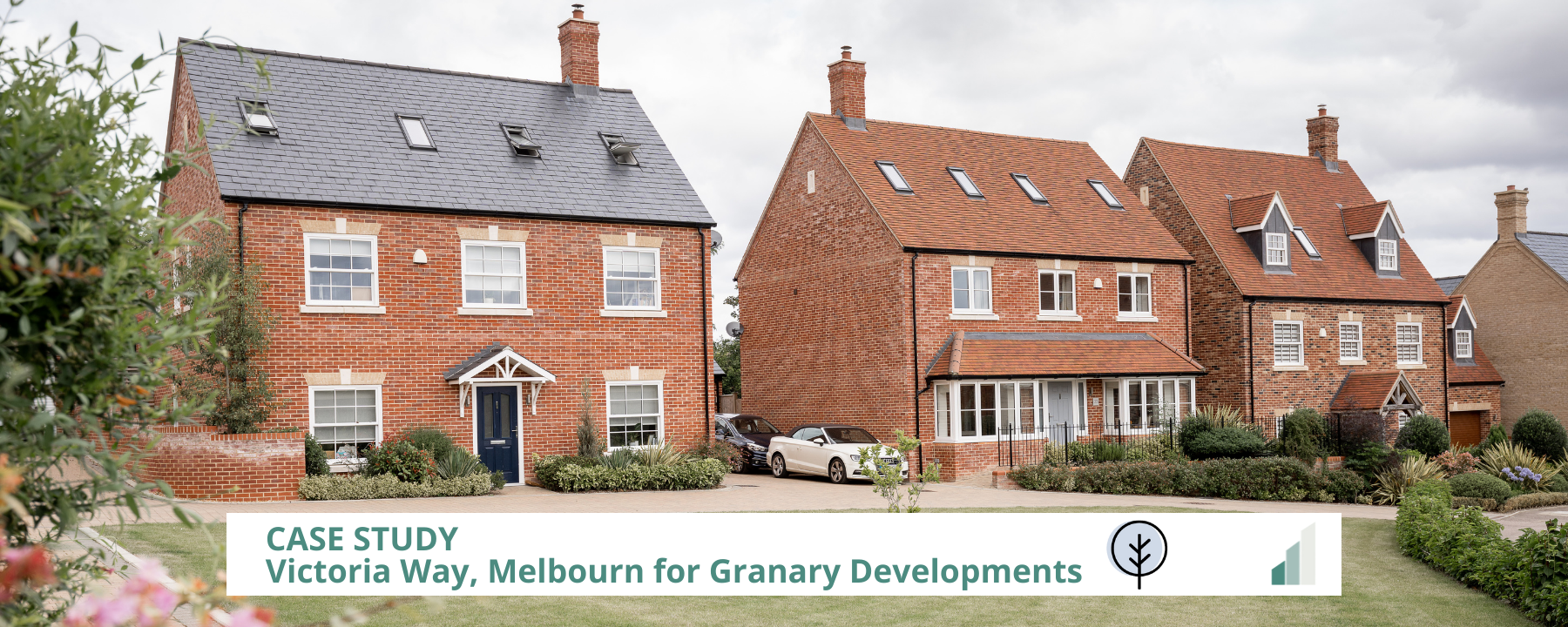 Victoria Way, Melbourn for Granary Developments
The delivery of the final phase of this housing site in Cambridgeshire hinged on the ability to increase the value of the development following the completion of the initial phases by a previous developer. RDC worked closely with Granary Developments to maximise sales returns on the final phase, securing additional planning approvals to increase total housing numbers, whilst maintaining the individuality of design intrinsic to Granary Developments' successful projects.
Having successfully delivered the new planning permissions, RDC provided assistance to Granary to co-ordinate technical approvals and develop detailed designs, whilst providing an overseeing role as Principal Designer and the management of consultant teams.
Following the success of the project at Melbourn, RDC have since bolstered their partnership with Granary Developments to deliver other developments around Cambridgeshire, including a scheme of nine high-end, detached houses in Meldreth, and 20 individually designed dwellings in Over.