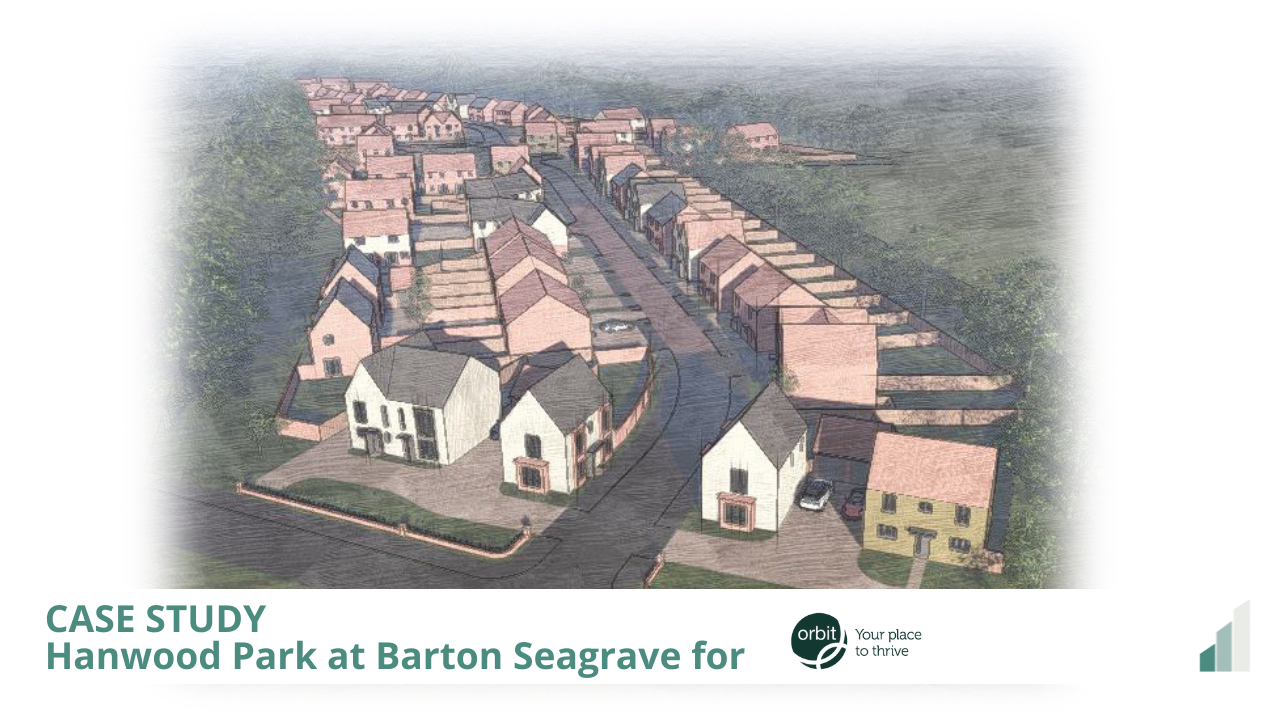 Hanwood Park, Barton Seagrave for Orbit Homes
RDC were commissioned by Orbit Homes to prepare a Reserved Matters Planning Application for their development parcel at Hanwood Park, Kettering. The scheme was for 117 affordable homes and is part of a Sustainable Urban Extension to the east of Kettering, that will eventually generate up to 5,500 homes. The design work involved adhering to the Hanwood Park Design Code and as such gave us the opportunity to develop some interesting house type elevations. The Design Code allowed for the use of local Northamptonshire stone, which Orbit were happy to explore. The eventual designs were of a contemporary style that featured a number of house types in stone that, combined with vertical emphasis windows, gave a 'rural contemporary' feel.
The 117 unit site layout featured a linear design to suit the site, that paid due regard to the Design Code with paved feature areas, street furniture and feature areas picked out with stone plots.
See below some more photos from this development.