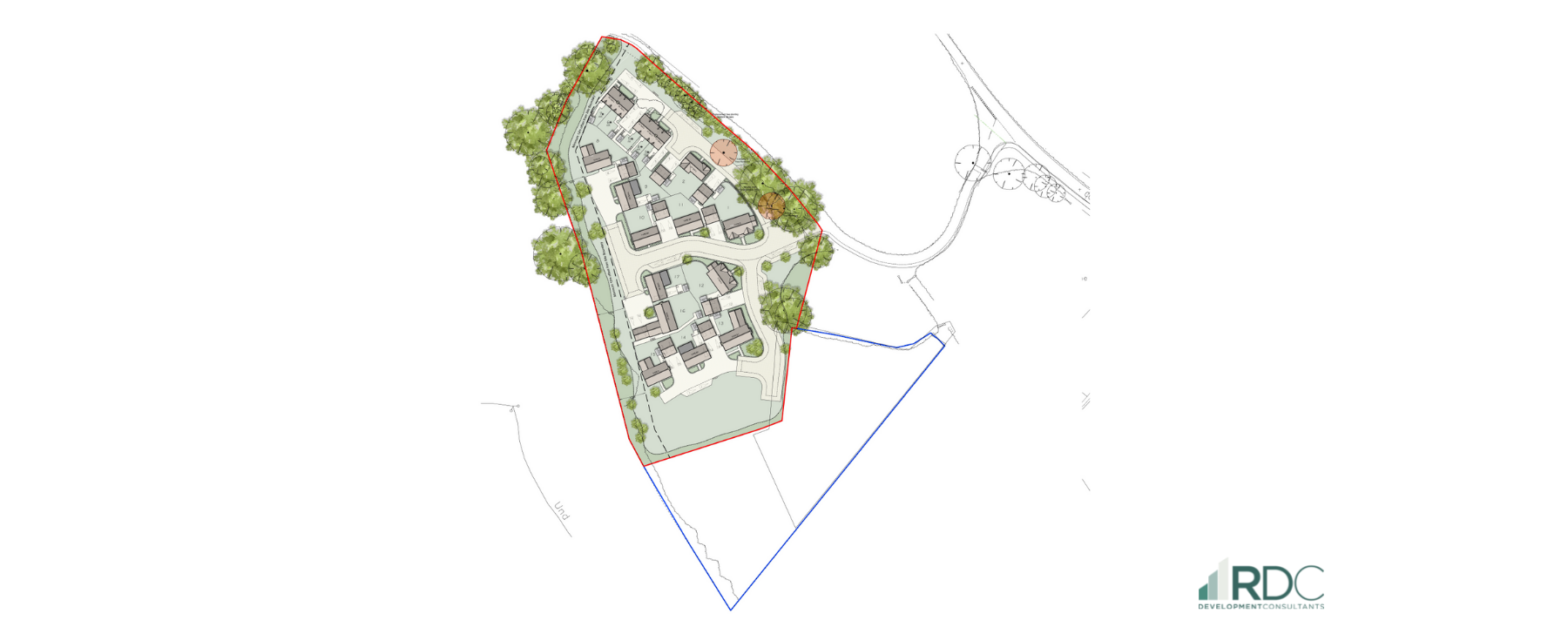 Planning Approval Granted at Orchard Estate, Kensworth
Following two separate arson attacks on existing warehouse buildings owned and managed by a thriving local business, RDC were commissioned by the landowner to pursue planning approval at the now dilapidated site in Kensworth for residential development.
The site is situated within within the Chilterns Area of Outstanding Natural Beauty and , in addition to being within the Green Belt and in close proximity to Whipsnade Heath. It was clear an exemplary proposal would be required to ensure the continued beneficial use of the site for local people.
Whilst the site previously benefitted from an expired approval for a new warehouse building, RDC produced a number of different proposals for residential development and, working closely alongside the Local Planning Authority through various pre-application submissions, developed a scheme for 17 bespoke dwellings, with a layout in a rural vernacular.
RDC also produced a detailed Site History Statement to demonstrate the site's unfortunate demise, in addition to a comprehensive Design and Access Statement and video to present to the Client and Local Council, demonstrating the scheme's exemplary design given the constraints of Green Belt and AONB land.
Having responded to the intrinsic value of the AONB, satisfying the Local Highway Authority with a deliverable access given the existing constraints, and presenting a comprehensive site history to the local Parish Council, the scheme was approved by committee in December 2021 (subject to Section 106), with Councillors voting 9/0/1 in favour. In addition, the Parish Council commended the scheme in their consultation response for its considered design.