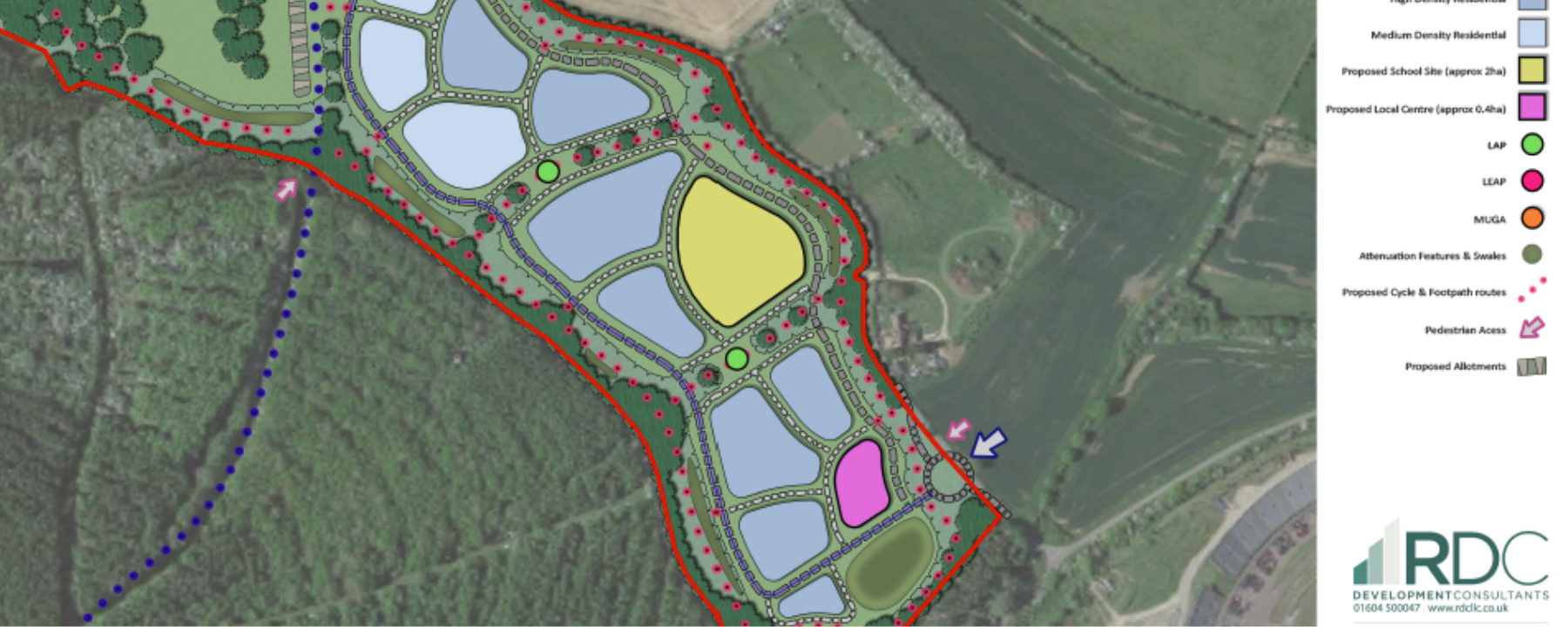 We have recently completed our involvement in the North Northamptonshire District Council Call for Sites Promotion exercise for Harris Lamb!
The project included the assessment, masterplanning and promotion of 11 potential development sites through the production of comprehensive Vision Documents, working alongside our trusted consultant team to a strict submission deadline and tight timescales, for sites ranging in size from 20 to 2500 dwelling. The benefits, opportunities and sustainability for each project are now with NNDC to make an informed decision on their inclusion within the upcoming Local Plan, and we look forward to continuing our involvement on these projects following the adoption process!
Well done to everyone involved!