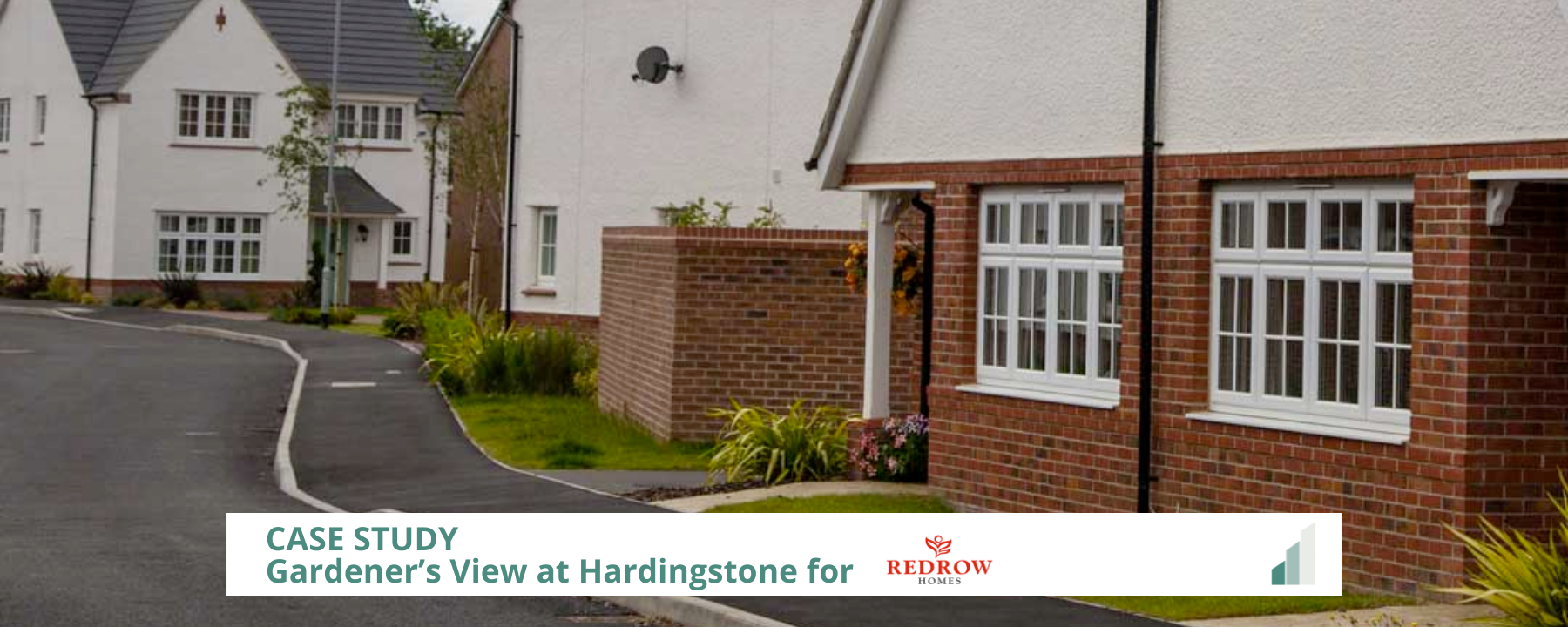 Gardener's View at Hardingstone for Redrow Homes
This was an unused allotment site. Sensitive design was required as the site was positioned adjacent to an existing school and residential dwellings. A public footpath crossed the site and this was diverted into the site's footpath network.
The Newport Pagnell Road at this location was poorly supervised with a number of recent developments turning their backs on the road, removing activity and surveillance from the public realm. RDC identified an opportunity to provide interaction with this street by facing out to provide surveillance behind a landscaped frontage.
The housetypes used were from Redrow's range and possessed a gentle Arts and Crafts style reminiscent of garden cities. This has produced a relaxed and comfortable feeling development entirely appropriate for its location and consistent with the surrounding neighbourhoods.